Course Information:
All classes are free unless otherwise noted. For more info, contact the church office (352) 587-2425. Check back here often for updates! Sorry – at this time, we do not offer childcare for Kingdom U – there is a kingdom kids class that compliments the kingdom U classes for children in grades K-5.

Course Information— If you are interested in learning more about these classes and the next time they will be offered please call 352-587-2425
Kingdom U Courses
These are the core Kingdom U Courses offered here – to find out if one of these classes is coming up soon check out our calendar.
D.E.S.I.G.N.
D.E.S.I.G.N. is about discovering God's plan for your life. In this course, you will learn about your spiritual gifts, and explore how your unique experiences, personality, desires, and natural abilities all work together as a gift to the body of Christ. This is offered a few times each year; it is a two part class taught in successive Sundays and then the instructor will schedule a follow up meeting with you to discuss what to do with all your newly acquired insight. Check the calendar for the next DESIGN class and mark your calendar- you really don't want to miss it.
Spiritual Disciplines

8-9 week course
Spiritual Disciplines:  Spiritual disciplines will provide tools for your Christian toolbox. Tools will include: prayer, fasting, Christian meditation, and others…
FINANCIAL PEACE UNIVERSITY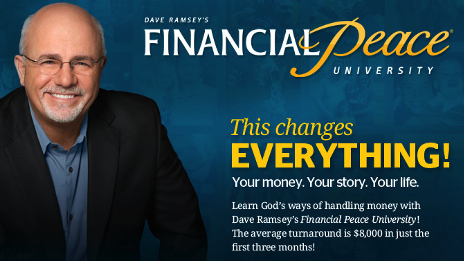 This life-changing class taught by Dave Ramsey and the FPU teaching team on video at Vineyard Christian Church in Brooksville, FL will help you achieve your financial goals by showing you how to eliminate debt, save for the future, and give like never before. You will be challenged and motivated to make a plan for your money and change your family tree forever. See above for the  next course offering of Financial Peace University.
Entertaining Angels

One 2 hour course
Facilitators: Hal Hester, Linda Dix
Entertaining Angels is hospitality training that aims at making a kingdom sized impact on our guests at the Vineyard. This is a hands-on practical application class.
How to Read the Bible for All Its Worth

Reading the Bible for All It's Worth – with Hal Hester is an 8 week courseUnderstanding the Bible isn't for the few, the gifted, the scholarly. The Bible is accessible. It's meant to be read and comprehended by everyone from armchair readers to seminary students. A few essential insights into the Bible can clear up a lot of misconceptions and help you grasp the meaning of Scripture and its application to your twenty-first-century life.
Vitally Vineyard
2 hour course
An introduction to the life and ministry of Vineyard Christian Church. This is a brief history of this congregation, our relationship with Vineyard USA, and the mission, vision, values, and commitments of the Vineyard Christian Church.